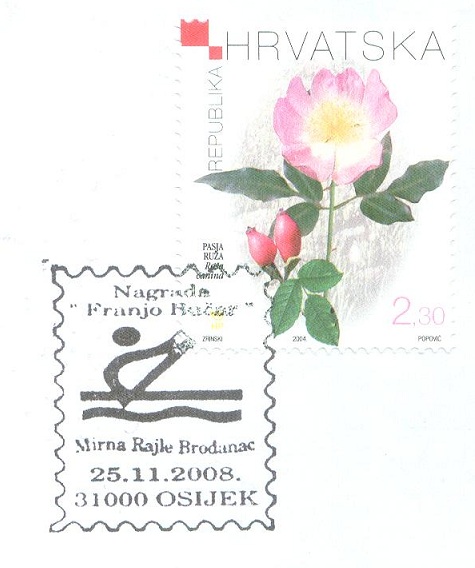 Mirna Rajle Brodanac is a LW1X sculler from CRO who won a silver medal 2003 at WRC Milan (ITA) and a bronze medal 2008 at the Senior & Junior WRC Linz-Ottensheim (AUT).
Her birth place and home is Osijek.
Franjo Bucar (1866-1946) was the first president of the Croation Sports Federaqtion and the founder and president of the Yugoslav Olympic Committee. He was an IOC member from 1920 till his death 1946.
In 1991 the Franjo Bucar State Award for Sport was established. It is the highest award for exceptional achievements in the development of sport and was presented to Mirna Rajle Brodanac on the day of the postmark.